Target Sps is one of the leading Fire Safety System providing company in Mumbai, it has carved its niche over a period of time in the department of fire safety system installation and provision be it in Residential, Commercial or Industrial complexes, having expertise in this field for more than 25 years, providing the most cutting edge technology in equipments and expertise, the company compliance with industry quality and safety standards in incorporating the latest technology. The fire safety system and fire fighting sytem offered by Target SPS is generally used in residential buildings, commercial & industrial complexes, hospitals, airports, etc. for over last 25 years Target SPS have successfully installed and served many major Residential, Commercial, industrial complexes and adding feather to their cap is Mumbai International Airport, Domestic Airport, Cargo Airport.



Target Sps has a unit of experienced staff and skilled workers with workforce of more than 30 technicians which includes engineers, firemen, operators, electricians and electronic engineers for fire safety system, who has wide range of experience in this field to provide best of the services to its customer, Target SPS values their customers and always strive to protect their valuable properties and other assets of those people from hazards of fire, Target SPS always strives for perfection and deliver their customer highest standards of quality in the safety equipments and Maintenances under the able supervision of professional team of engineers who are best in the industry who conduct stringent quality checks of products and locations of Maintenances, at Target SPS we always ensure prompt response and offer our best services to our customers, as our prime goal is to offer our customers firefighting solutions that meet all requirements and complexities and therefore we install an extensive range of fire fighting system products of international standards, including standards and customized solutions.

Target SPS have all the expertise and ability to provide every economical and technical solutions to fire fighting solution products needs, we also execute turn-key projects right from designing, planning, Maintenance and implementation, it does not stop here, We educate our customers with needs and usage of the fire fighting solution system, and its operations. By giving demo, training and even mock drills on specific request from the customers.
We also value After Sales service and Installation of the Maintenances which is at the helm of all the services. Having made a reputation for excellence in reliability, quality, designs, products and above all the highest levels of customer service which makes us your ideal partner for fire safety products of fire fighting solution.
We are visionary yet realistic we envision reduction of human lives, property and environmental damages by making the world a better and safe place to stand against the fire disasters, and leading by example we choose to compete and be recognized as the trusted and a long-term partner to our customers on commitment to pursue the interest and fire safety system of our clients.
We have set for ourselves high standards of ethics, performance, quality and behavior in all aspects of our business relationships. We believe that our reputation is our most valuable asset. Always abiding by the high standards of honesty, consistency and efficiency of work and always striving to set the high standards. We strive to exceed our customers expectations by delivering innovative and effective solutions in Fire Safety System.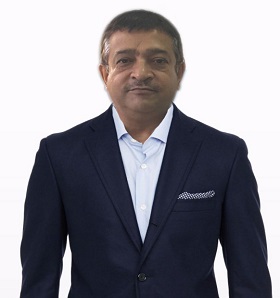 a petrochemical engineer by profession having done major in petroleum from University of Baroda, was director in SPS Exports Pvt. Ltd. Mumbai. Having 25 years of experience in Industrial workshop safety products, and when two like minded people get together as a result of it Target fire service expands it wings and becomes Target S.P.S

Mr.Shailesh Jani
Director
Also a Director of Single Point Exports Pvt. Ltd. Having 35 years of experience to back him in his strong Management, Administrative and finance skills, which is very importantly required for any service industry. Having experience in diverse products trading and manufacturing be it Chemicals, Pharmaceuticals, Engineering products etc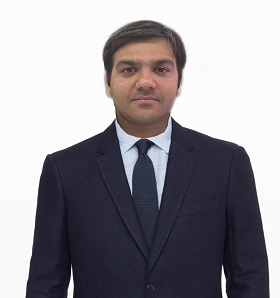 The young Turk with lot of zeal and enthusiasm. A graduate from Techno Commercial discipline, Having 10 years of experience to back him up in allied products Maintenance in construction industry, having sense of responsibility, always looking forward for new challenges, leading team of all service personnel from Engineers, technicians, operators to skilled and semi skilled workers, a strong team leader and a motivator to the core.